Share house BonBon Omiya is situated at a very convenient place. It takes only 14 minutes from Omiya station(East exit) to BonBon.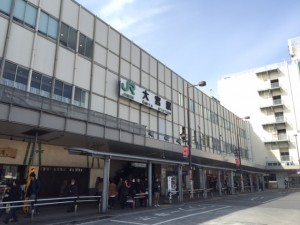 Omiya station is the largest terminal station in Saitama. It has 14 lines in total, including JR line and other big train companies like Tobu-tetsudo and Saitama shintoshi kotsu line.
There are large stores such as SOGO, MARUI, TAKASHIMAYA and so forth, so you will not have any trouble in daily life.
Moreover, you can enjoy historic Hikawa shrine and Omiya park surrounded by natural environment.